Questions & Answers
What is a medical device?
Medical devices range from a bandage you would put on a scratch to a pacemaker that would be implanted in your body. They are defined as an instrument, apparatus, machine, implant, in vitro reagent, or such, intended for use in a diagnosis, a cure, a treatment, or a prevention of disease or condition.  A key defining aspect is that a medical device does not achieve its primary intended purposes through chemical action nor by metabolization. Devices are classified as I, II, or III, with Class I presenting the lowest potential for harm (bandages, gloves, and hand-held surgical instruments), and Class III being those that usually sustain or support life, are implanted, or present higher risk of illness or injury (such as heart valves, breast implants, pacemakers, and birth control implants, such as Essure).
I've been harmed by a device. What can I do?
• Contact your doctor to discuss the cause and next steps.
• Report an adverse event to the FDA (you may learn how to make a report with this Med Watch tutorial)
• Research your device on the Find a Device page of this site.
• If you need to have a device removed and and are looking for a physician to do so, you may contact the patient groups listed on the Find a Device page of this site.
My doctor is recommending a device. What questions should I ask?
• How many procedures have you done?
• Have any patients had problems?
• Have you ever removed this device?
• Has this device ever been recalled?
• What are the risks and alternative treatments?
• Does this device have a black box warning or contraindications?
• What is the device made of, and what can be done if an adverse reaction to the materials occurs?
• Have you had any financial relationship with the manufacturer of the device you're recommending?
How can I learn more about a particular device?
• Research specific device recalls.
• Look up the device on the Find a Device section of this website
How can I find out if my doctor has received money from device manufacturers?
How can I find out if my doctor has been sued before?
• You may research if your doctor has been sued by using the doctor's name as a keyword in your search engine, along with key terms such as "malpractice," "lawsuit," or "complaint."
• You may also use the AIM DocFinder, which will provide information on a physician's licensing background and disciplinary information.
How can I research my doctor's or surgeon's experience with medical devices?
I have a device that hasn't caused me problems. Should I get it removed?
Many medical devices are lifesaving and very safe to use. Removing a device that's functioning well may cause unnecessary harm. If you are concerned about your medical device, please consult your physician.
I'm a doctor. How can I support medical device safety?
• Report medical device adverse events to the FDA via MedWatch.
• Encourage your hospital or practice to join a patient safety membership organization, such as the Institute for Healthcare Improvement/National Patient Safety Foundation's Stand Up for Patient Safety Program.
• Follow the latest data on medical technology, adverse events, and recalls on the Device Events database.
• Become an Unbranded Doctor and join the National Physicians Alliance's network committed to reducing the influence of pharmaceutical marketing in the field.
• Support the Medical Device Safety Act.
• Learn more about the Unique Device Identification (UDI) initiative and how it can help ensure device safety by reading the Pew Charitable Trusts' report.
Media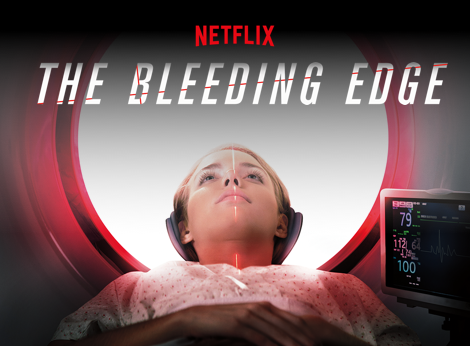 Watch The Bleeding Edge
Filmmakers Kirby Dick and Amy Ziering examine the the $400 billion medical device industry and the profit-driven mindset that rushes implanted devices into the marketplace without proper clinical trials.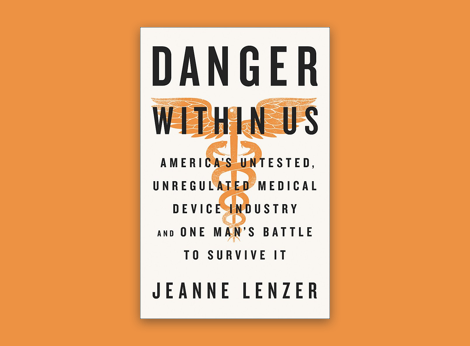 Read The Danger Within Us by Jeanne Lenzer
Lenzer embarks on a journey through the dark underbelly of the medical device industry unveiling corruption, cover-ups, shameless profiteering, and an astonishing lack of oversight, all of which leads to dangerous devices going to market and into our bodies.